Flower Delivery Alamo California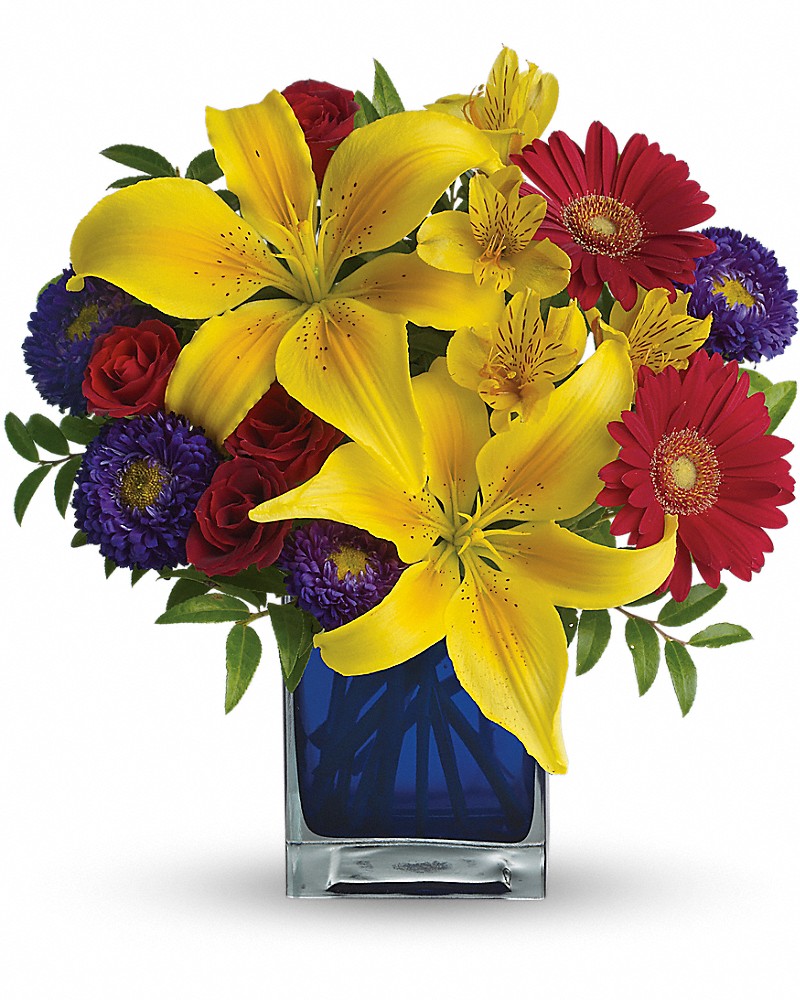 Jory's Flowers delivers flowers to Alamo, California every day. We also deliver to all Alamo hospitals, churches and funeral homes.
About Alamo CO
Alamo, California, is located in Contra Costa County and is part of the East Bay region of the San Francisco Bay Area. Alamo is technically an unincorporated community, although a number of attempts to incorporate have been made. However, every measure has so far been defeated. Residents of Alamo deal with a number of small earthquakes due to the community being situated on top of the Mount Diablo thrust fault.
City of Alamo
Alamo California Wikipedia
Yelp Active Life in Alamo
Alamo's History
The area around Alamo has been home to people for centuries. The town itself was built around the Mission San Jose, which was founded in 1797. The area was eventually deeded to Mariano Castro, who later passed it on to Inocencio and Jose Romero. These Spanish roots influenced the town's name: Alamo is the Spanish name for the cottonwood tree. The Alamo post office was founded in 1852 and is still in operation today, making it the oldest continuously operated post office in the valley.
Florist in Alamo CO
Jory's Flowers has been a family owned and operated company for over 75 years. Owner Don Hotton is a third generation florist. His grandfather started in 1935 in Piedmont, Ca. In 1958, Don's father Duane Hotton bought Jory's Flowers in Walnut Creek. Jory's Flowers has expanded so much that when Don took over in 1992, he added a location in Concord on Galaxy Way. From there he went on to purchase Vallejo City Floral Company.
We are proud to offer you the freshest products available. You see, being a wholesaler and a retailer gives us the ability to have fresh products brought in daily to pass the savings on to you, the customer. Our design staff is comprised of some of the most talented and skilled professionals in Northern California. So rest assured that...
Flower Delivery to all Alamo Area Hospitals:
John Muir Urgent Care
1455 Montego # 205, Walnut Creek, CA 94598
(925) 939-4444
John Muir Medical Center
1399 Ygnacio Valley Rd Ste 14, Walnut Creek, CA 94598
(925) 939-4220
Flowers Delivered to These Alamo Churches
Creekside Community Church
1350 Danville Blvd, Alamo, CA 94507
(925) 820-9031
New Life Church
2501 Danville Blvd, Alamo, CA 94507
(925) 355-9200
San Ramon Valley United Methodist
902 Danville Blvd, Alamo, CA 94507
(925) 837-5243
San Ramon Valley Methodist Church
902 Danville Blvd, Alamo, CA 94507
(925) 837-2788
Sympathy & Funeral Flowers Delivered to these Alamo CO Funeral Homes
Graham-Hitch Cremation & Memorial Center
125 Railroad Ave, Danville, CA 94526
(925) 837-2500
Deer Creek Funeral Service
1619 Foothill Park Cir, Lafayette, CA 94549
(925) 934-9000
Moore's Mission Funeral Home
1390 Monument Blvd, Concord, CA 94520
(925) 682-1100
Traditional Care Funeral Services
2255 Morello Ave, Pleasant Hill, CA 94523
(925) 849-5823
Local Delivery to the following Zip Codes
94507