Same-day Flower Delivery to Clyde California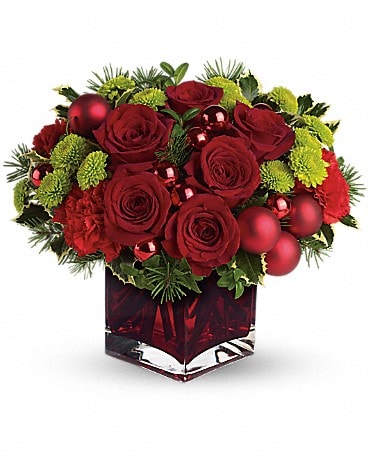 Jory's Flowers offers same-day flower delivery to Clyde, California for all orders placed before 12 pm. We also have flower delivery to all Clyde hospitals, churches and funeral homes.
About Clyde CA
Clyde, California, is a small census-designated place in Contra Costa County. It takes up only 0.1 square miles of land and, as of 2010, has a population of slightly less than 700.
City of Clyde
Clyde California Wikipedia
Yelp Active Life in Clyde
Clyde's History
.Clyde actually began as a company town for the Pacific Coast Shipbuilding Company. The U.S. Shipping Board gave the company a loan to build Clyde in 1917. Originally, the town consisted of a hotel and about 200 homes.
Florist in Clyde CA
Jory's Flowers has been a family owned and operated company for over 75 years. Owner Don Hotton is a third generation florist. His grandfather started in 1935 in Piedmont, Ca. In 1958, Don's father Duane Hotton bought Jory's Flowers in Walnut Creek. Jory's Flowers has expanded so much that when Don took over in 1992, he added a location in Concord on Galaxy Way. From there he went on to purchase Vallejo City Floral Company.
We are proud to offer you the freshest products available. You see, being a wholesaler and a retailer gives us the ability to have fresh products brought in daily to pass the savings on to you, the customer. Our design staff is comprised of some of the most talented and skilled professionals in Northern California. So rest assured that...
Flower Delivery to all Clyde Area Hospitals:
El Centro Regional Medical Center
1415 Ross Ave
El Centro, CA 92243
(760) 339-7100
Tri-City Medical Center
4002 Vista Way
Oceanside, CA 92056
(760) 208-4786
Flowers Delivered to These Clyde Churches
Faith Assembly
320 S J St
Imperial, CA 92251
(760) 355-1114
First Baptist Church Of El Centro
724 W Orange Ave
El Centro, CA 92243
(760) 352-1660
Lighthouse Baptist Church
1345 Skyline Dr
Lemon Grove, CA 91945
(619) 461-5561
First Southern Baptist Church
335 Church Ave
Chula Vista, CA 91910
(619) 426-4211
St. Paul's Cathedral
2728 6th Ave
San Diego, CA 92103
(619) 298-7261
Sympathy & Funeral Flowers Delivered to these Clyde CA Funeral Homes
Hems Brothers Mortuary-Crematory
1975 S 4th St
El Centro, CA 92243
(760) 357-3757
El Cajon-Lakeside-Santee Mortuary & Cremation Service
684 S Mollison Ave
El Cajon, CA 92020
(619) 440-8033
Paris-Frederick Mortuary
374 N Magnolia Ave
El Cajon, CA 92020
(619) 442-4411
Featheringill Mortuary
6322 El Cajon Blvd
San Diego, CA 92115
(619) 583-9511